Thank you Reid Robertson State Farm for your donation to the Stuff the Bus Business Challenge.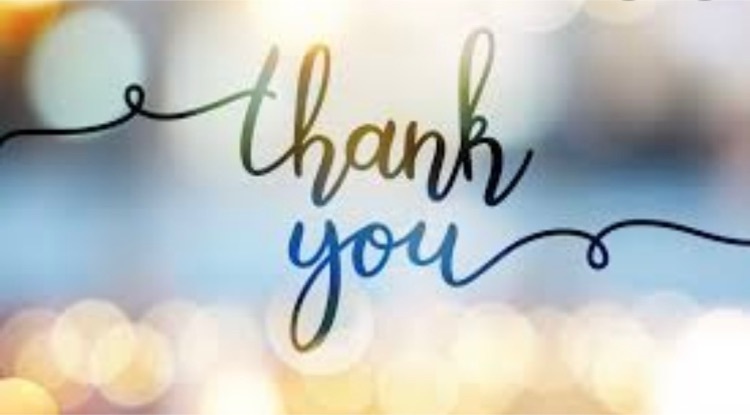 Sr. Bulldog Football 2021 #BeTheBest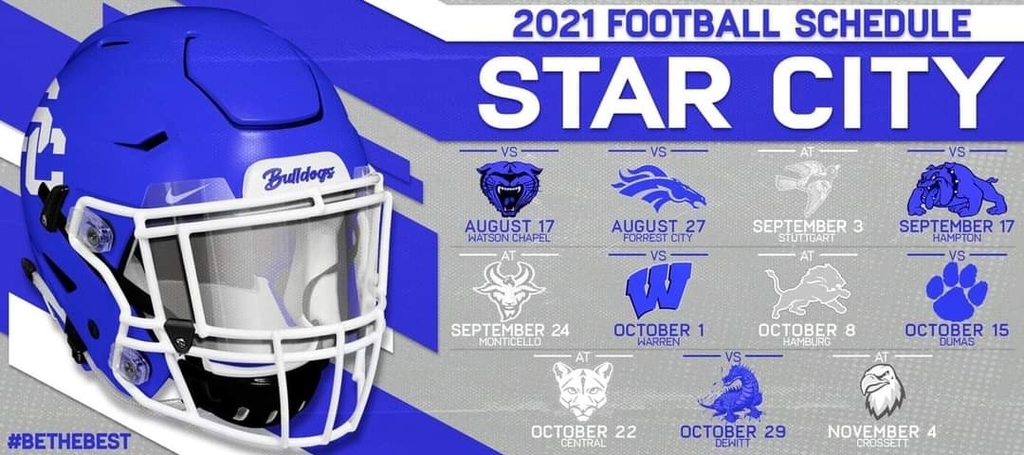 SCHS Cheer and football pictures are August 9th at 3:00 pm. Cheer in the high school foyer and football in the indoor facility! #bethebest

All SCHS football program ads are due no later than Monday, August 9th. Ads must be paid in full by this date in order to be included. Coaches will have forms to give out this Monday or you may send an email with your information to
Staci.frizzell@starcityschools.org
. You may submit your own pictures or we can take them on August 9, at 3:00 pm in the Bulldog Indoor Facility. #bethebest

The Stuff the Bus Hero Challenge ends TOMORROW! Make sure to stop by a local business and help support our SCSD students! #bethebest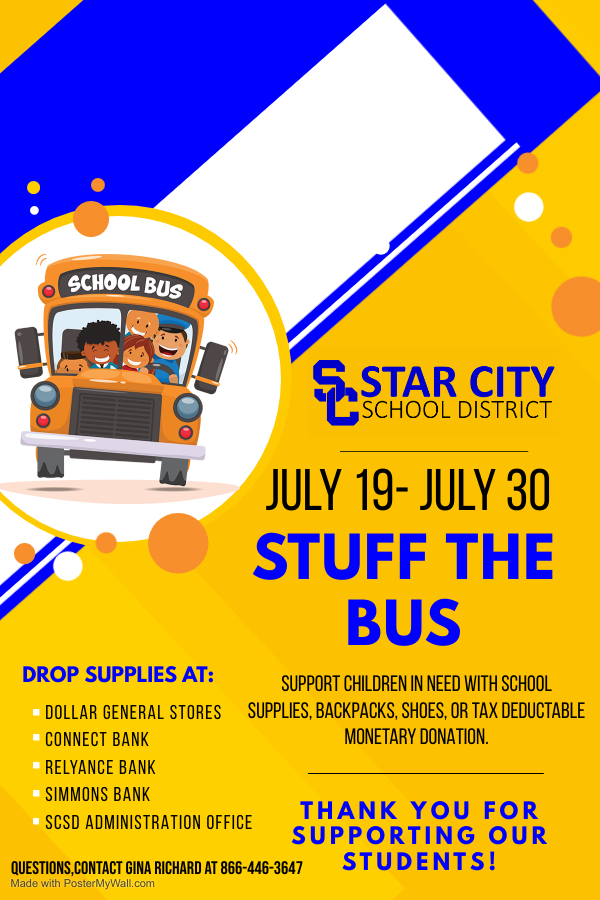 Thank you C&L Electric Cooperative for your generous donation 3 containers of school supplies in our Stuff The Bus Business Challenge! Two more days until we award our Stuff the Bus Business Hero! #BeTheBest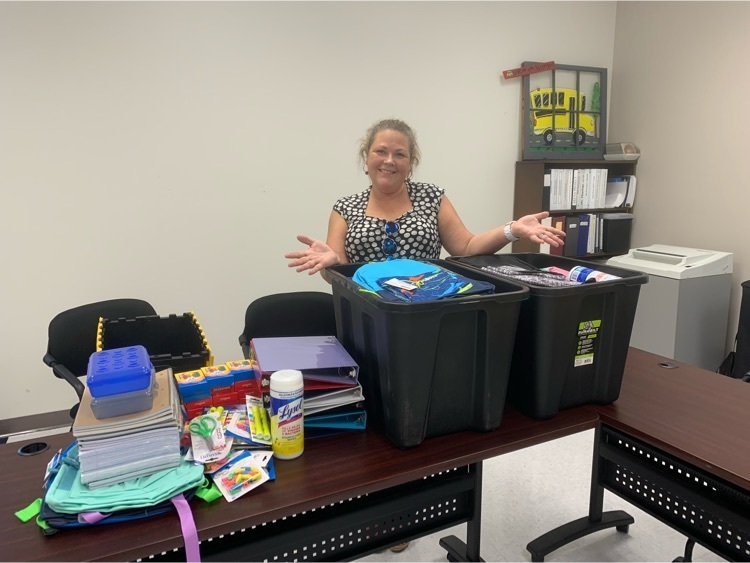 Open Houses will be held on all SCSD campuses! For dates and times, please check the graphics below. #bethebest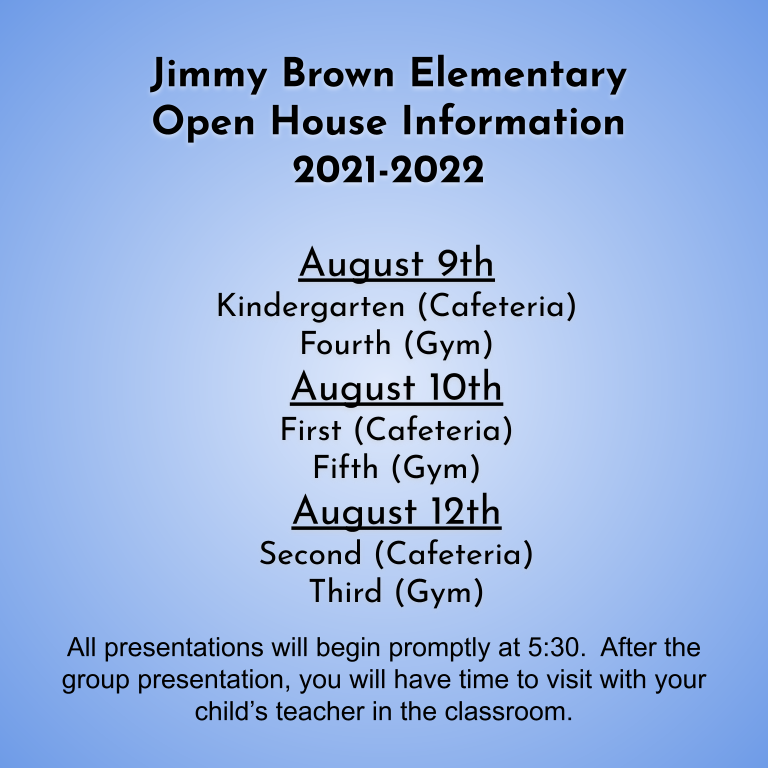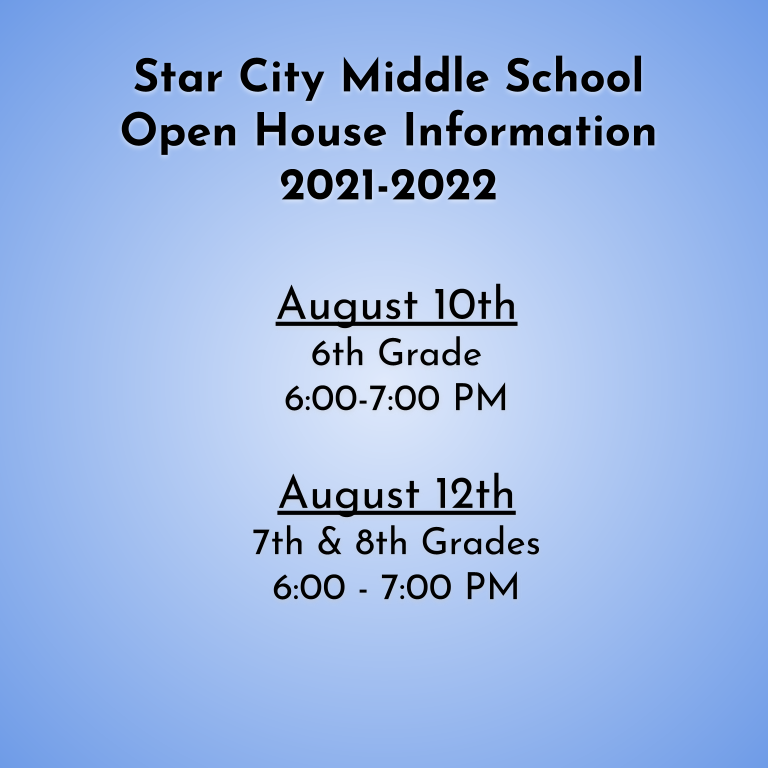 Mainline Health Systems will offer Covid-19 vaccinations for students (ages 12 and older) during Open House at all three campuses. This is NOT MANDATORY for students. Please bring the following information with you to Open House: * Insurance Card Parent/guardian, please complete this one question survey,
https://bit.ly/3efFU1z
so Mainline Health will be prepared to administer the vaccine on each campus. This form will close on July 30, 2021.

Thanks Mr. Baggett for planting 3 new Oak Trees on our High School Courtyard. We take pride in our campus and want to bring back the beauty of our outdoor spaces! #BeTheBest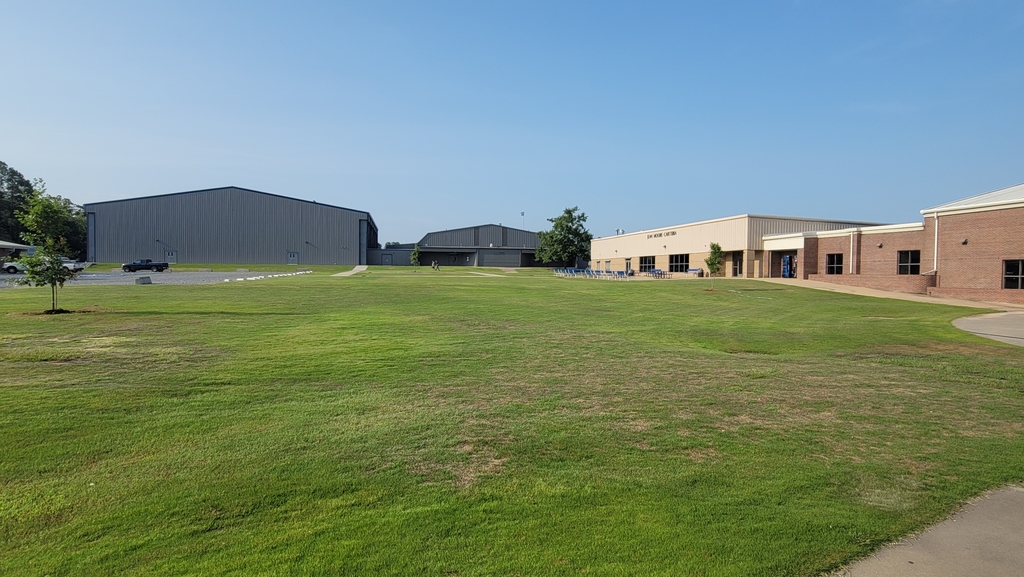 The 6th Annual Bulldog Days is July 31st, Sponsored by Star City First Assembly! All items are FREE! #BeTheBest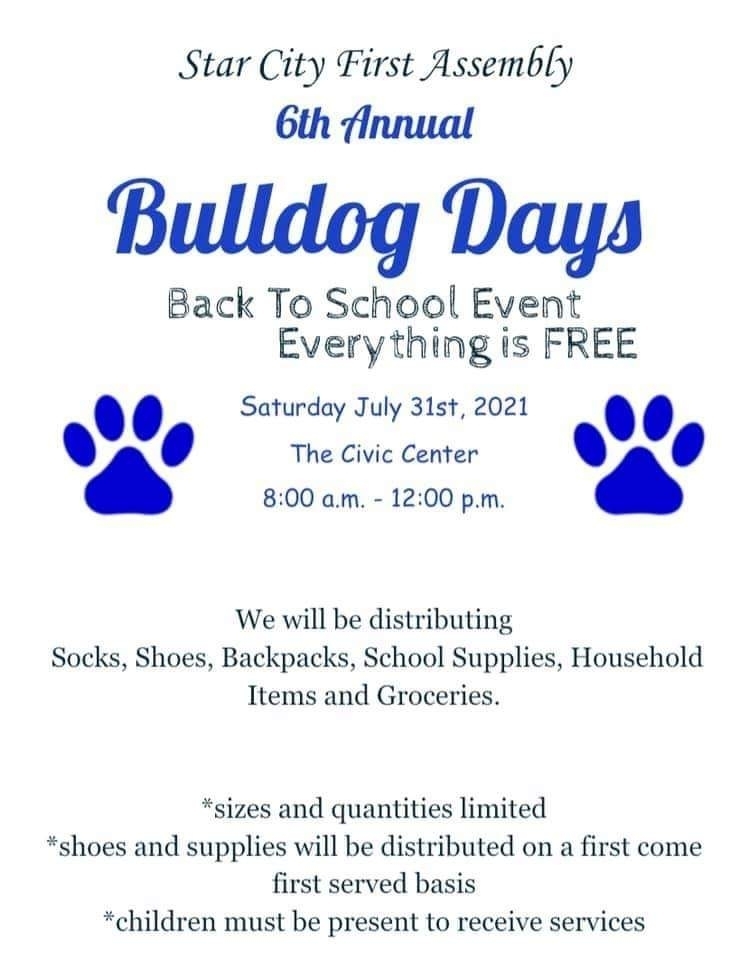 Keep it going Factory Surplus Outlet!!! Wow!!!! We appreciate your donation yesterday of 4 1/2 totes making a total of 6 1/2. Factory Surplus Outlet is still in the lead!!!!!!!!!! The Stuff the Bus Challenge has a few more days. Who will be our Stuff the Bus Business Hero???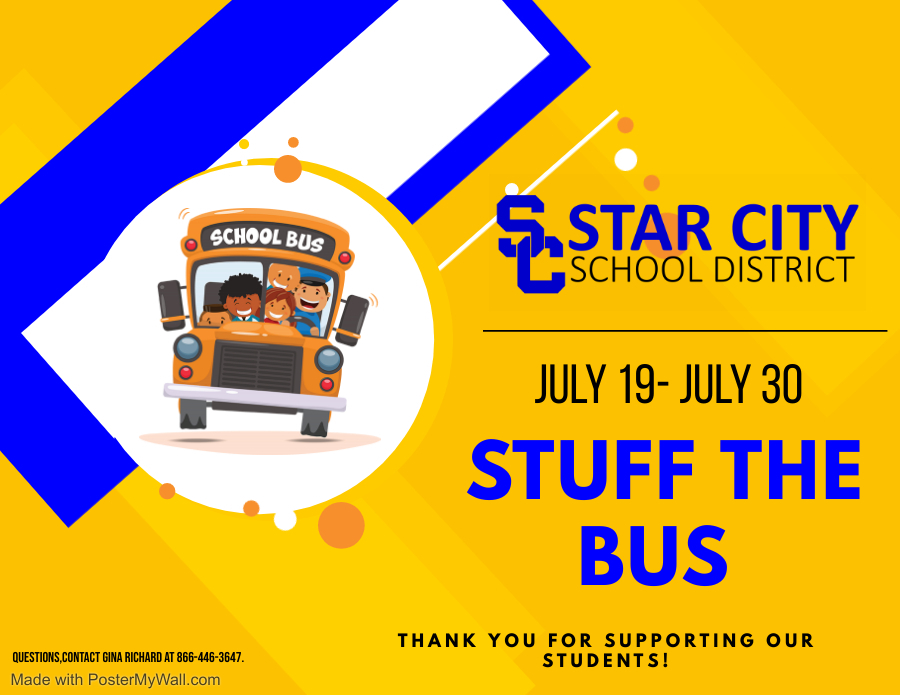 Construction continues at Star City Middle School, as we prepare for the 21-22 School Year. New Roof, HVAC, Ceilings, and Paint! #BeTheBest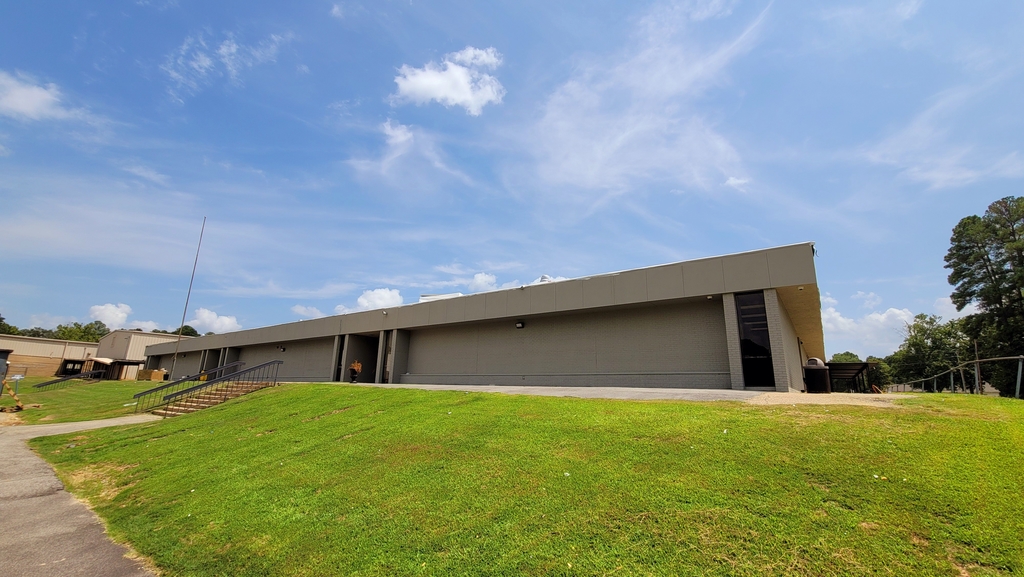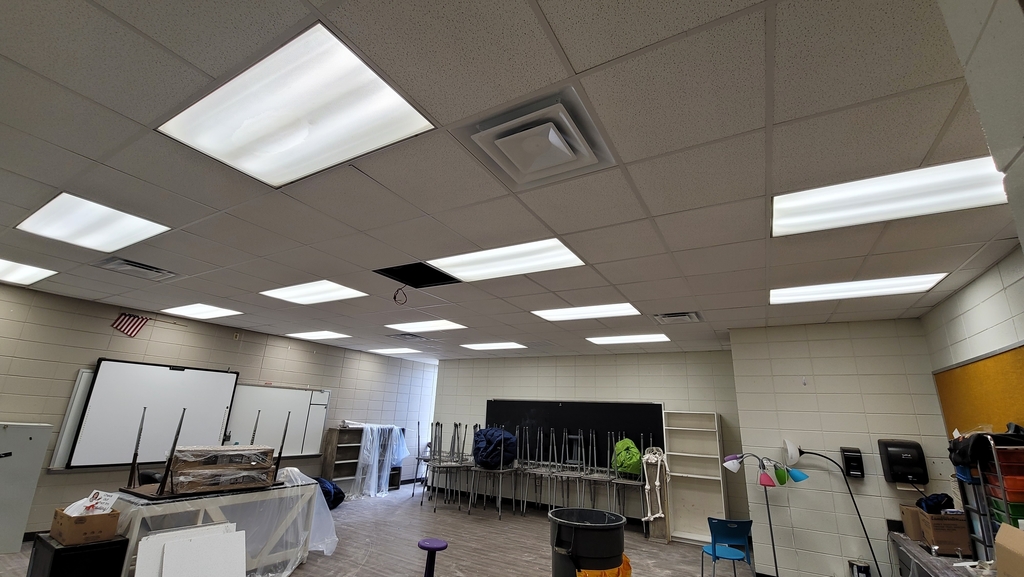 Bulldog football hosted 4 teams this morning in a Team Camp at Bulldog Stadium. Bulldogs open the season with a benefit game at home against Watson Chapel August 17th. #Bethebest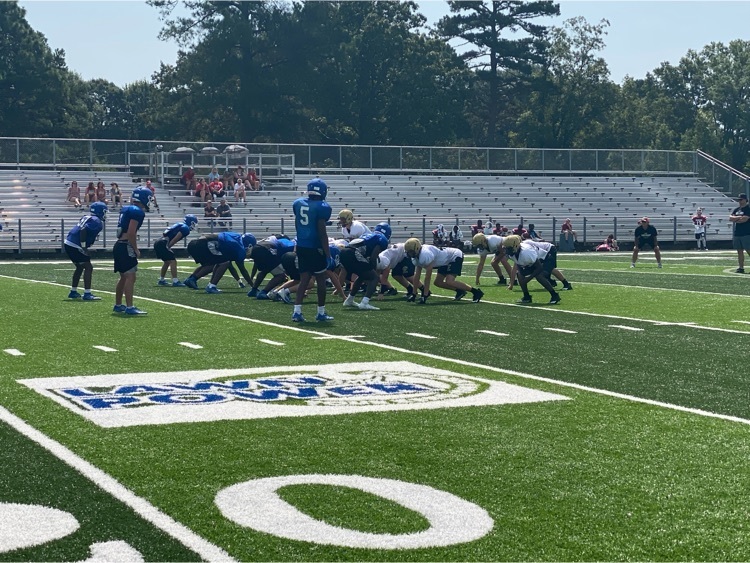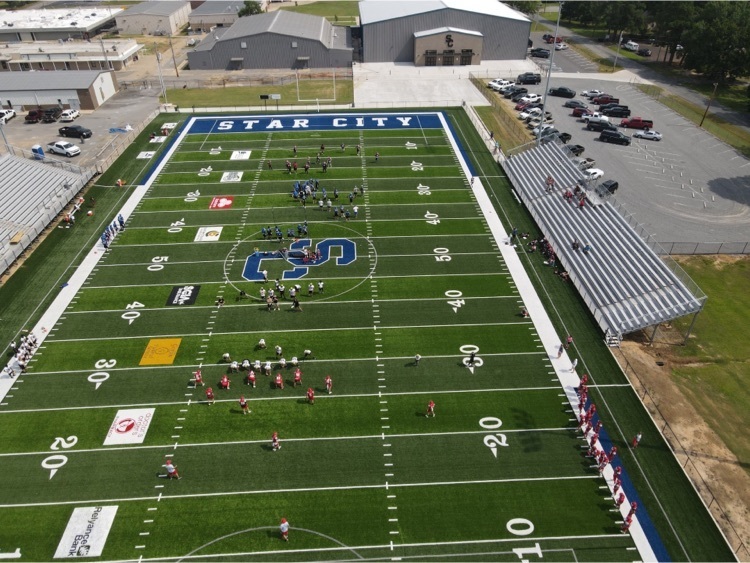 Please see our COVID Questions & Answers Document for information for the 2021-2022 school year. This information is subject to change depending on further CDC/ADH, or legistaltive updates. Please reach out to your child's building principal for any questions.
https://5il.co/w2nq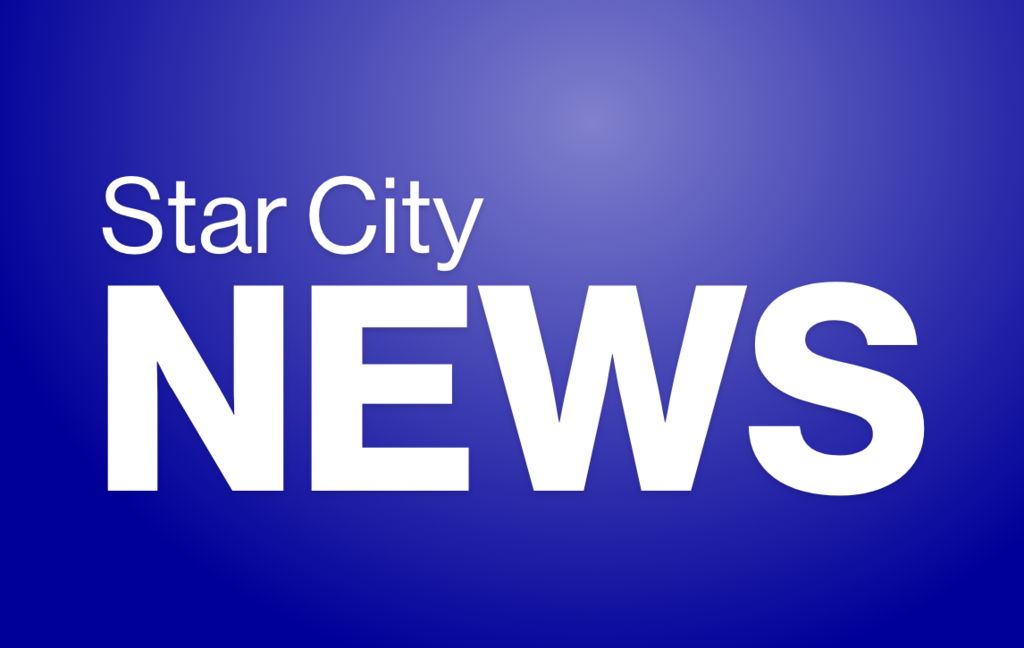 Band camp for the Bulldog Regiment starts next Monday from 4-8. Students check your email for details and you can check out the band website for specific dates and times.
www.starcityband.weebly.com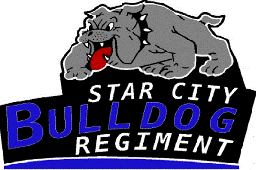 All current students must be registered online via the SCSD Student Registration Link which can be found on the Star City Schools website. Letters were mailed out containing a "snapcode" that is required for completing the registration process. If you need assistance, please call your student's building for more information.


Come work with us! SCSD is accepting applications for the following open positions! -Personal Care Aide Paraprofessional Interested candidates can visit our website to learn more about these positions & apply online at
https://starcityschools.tedk12.com/hire/index.aspx
.

Reminder: If you are interested in running Cross Country during the 2021 season please contact Coach Potts by email at
eddie.potts@starcityschools.org
or 866-446-3647 Ext 461 and leave a voicemail. Please see the attached graphic for more details. Practice will begin in August.

Welcome to the SCSD family, Halie Courtney! Ms. Courtney joins the JBE staff as a kindergarten teacher. #bethebest

REMINDER - Bulldog Tennis will begin practice on July 26th at 10:30am. Please bring a copy of your physical to that practice. #bethebest