Mrs. Kaitlyn's writing class uses transition words for an Escape Room activity. #bethebest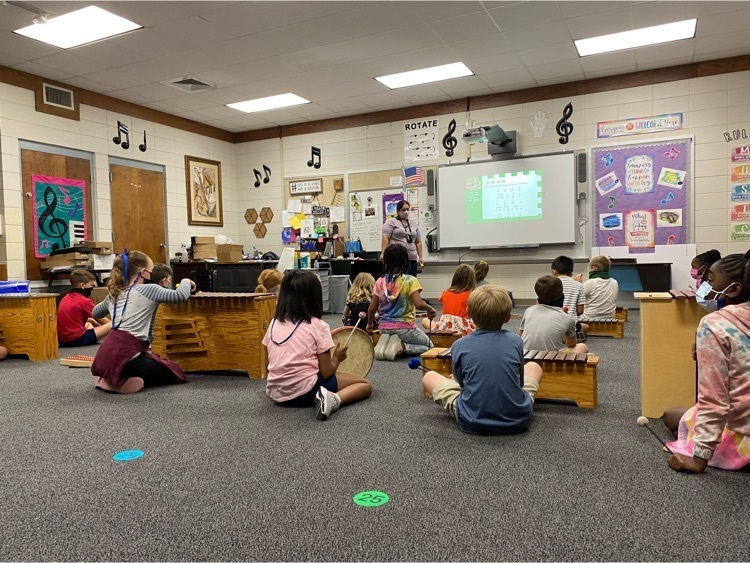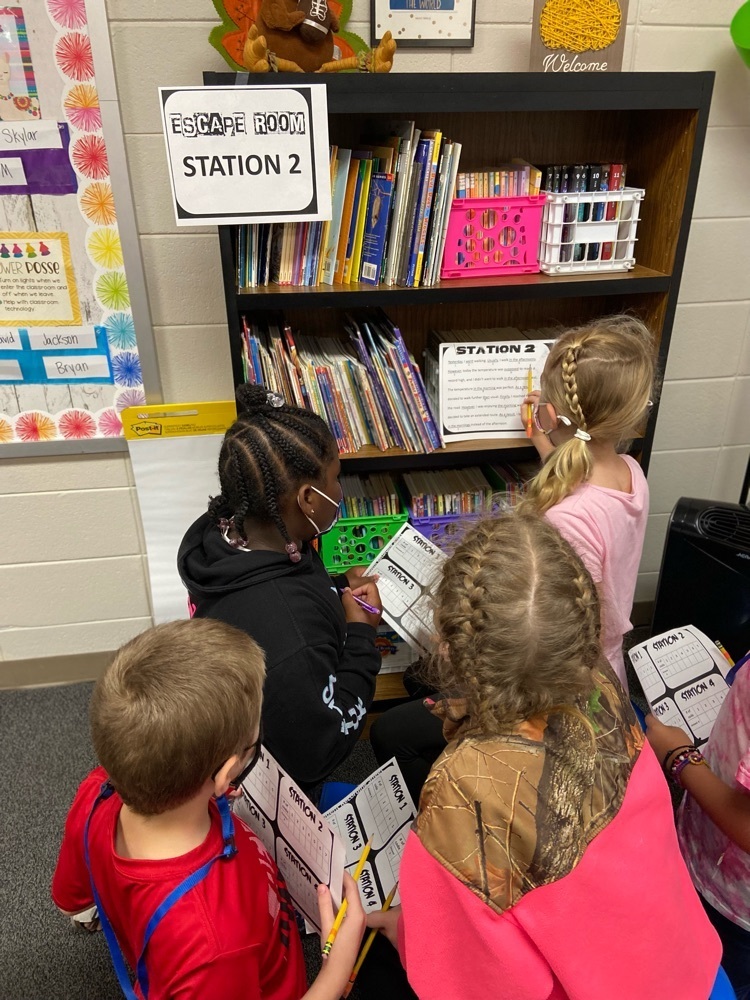 Our second graders are enjoying trying out the instruments in music! #bethebest

This week's Star City High School Teacher Spotlight shines on Civics and Economics teacher Melinda Anders! #BeTheBest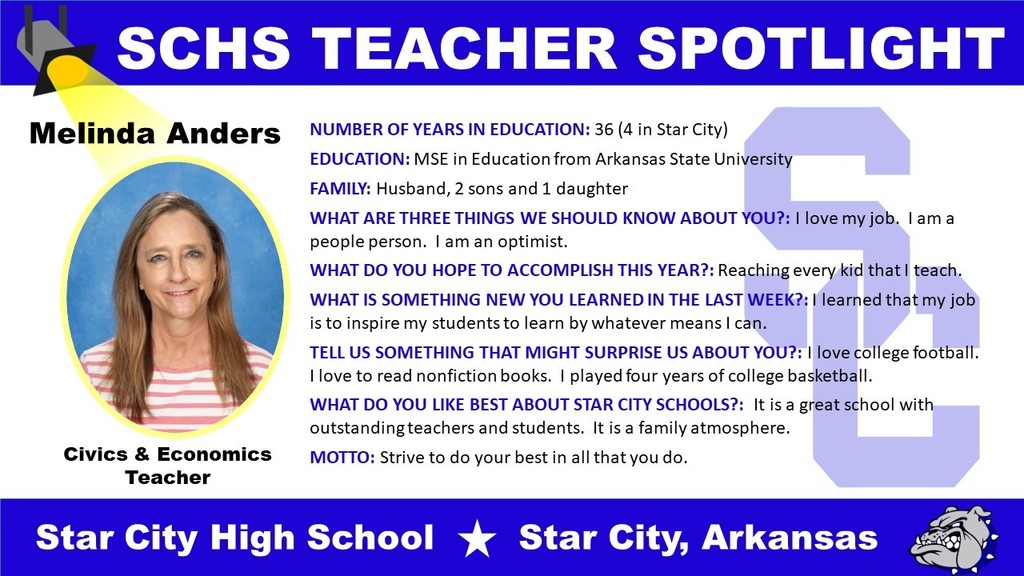 Tonight's Junior High football game at home against Crossett will start at 6:00. There is no 7th grade game tonight. #Bethebest

Attention - Bus P will be running behind schedule this morning. These students will be later than usual getting picked up. Thank you for your patience! #bethebest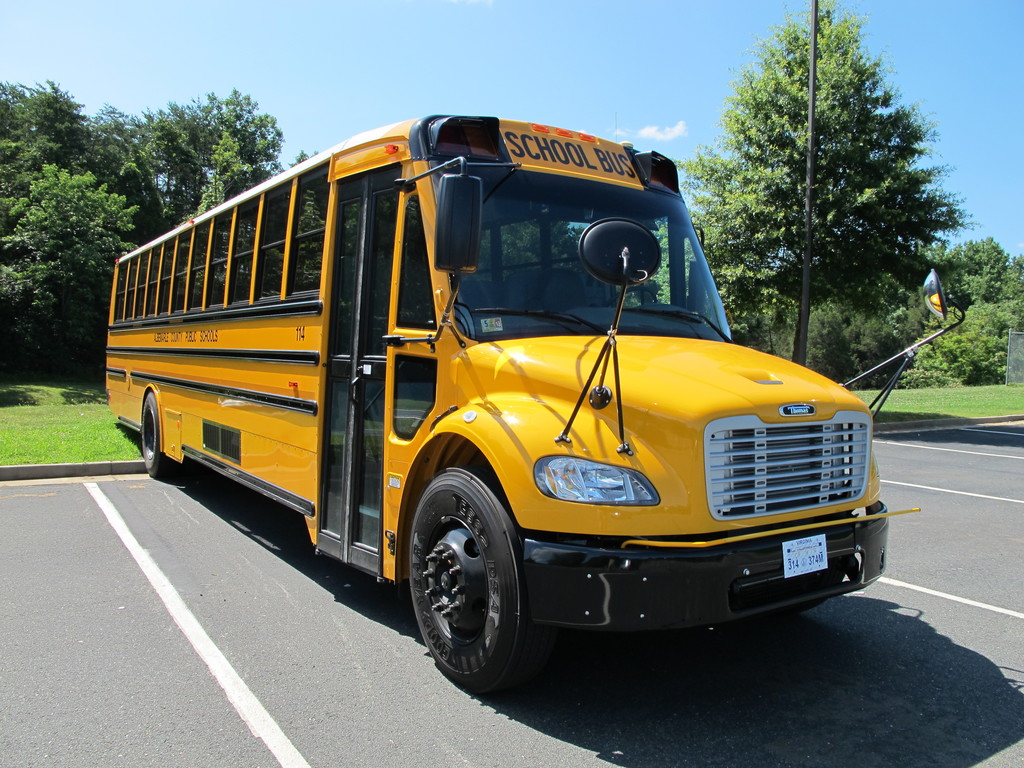 Star City School District Daily Events 9/16/21 #bethebest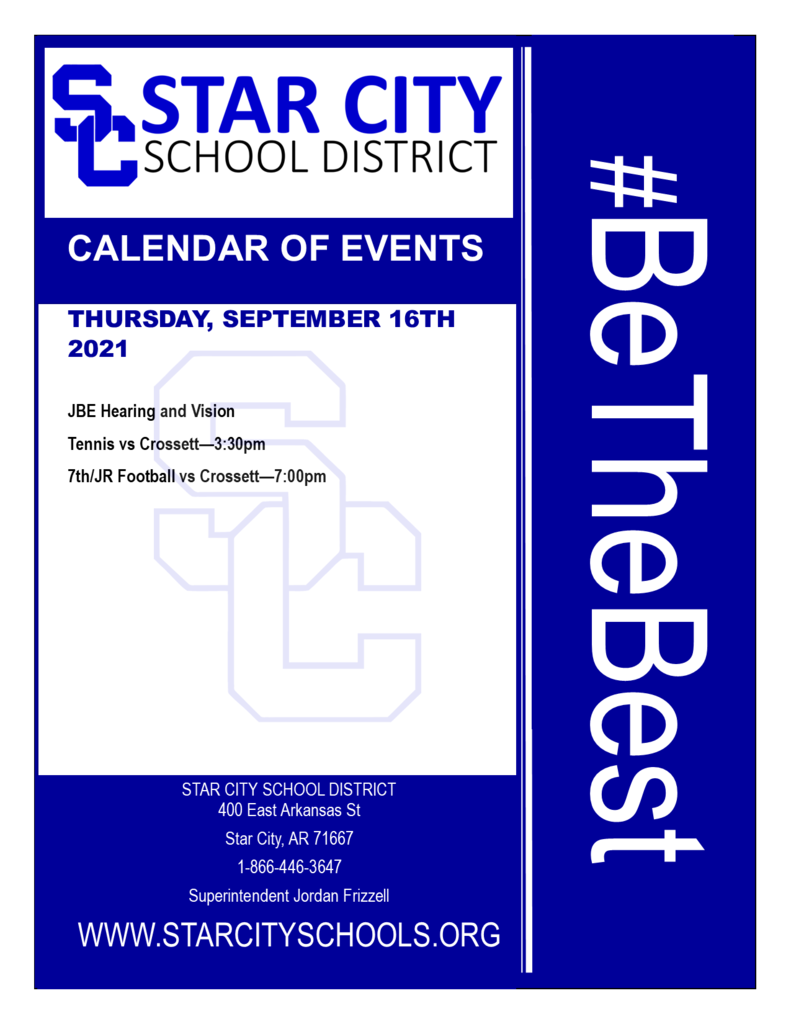 FREE MEAL pickups will begin on Tuesday September 21st from 10am-11am or 5:30pm-6:30pm at JBE. These free meals are for any virtual student or anyone 0-18 not enrolled at SCSD. We will need the names of the children who meals are being pickup for this year. #BeTheBest

The 7th grade football game at home vs Crossett Thursday has been cancelled. The Junior High Bullpups will play at 7:00. #Bethebest

The Cold Cup Challenge is happening this week in Mrs. Raddle's 6th grade science class @scmiddleschool. #SCMSstrong #BeTheBest

The SCSD Family and Community Engagement meeting will be held on Monday, September 20th at 5:00 pm in the JBE Cafeteria. #bethebest

The 7th grade football game at home against Crossett scheduled for Thursday has been cancelled . The Bullpups vs Crossett game will kickoff at 7:00 .

Our 5th graders are learning about area and perimeter in math this week. #bethebest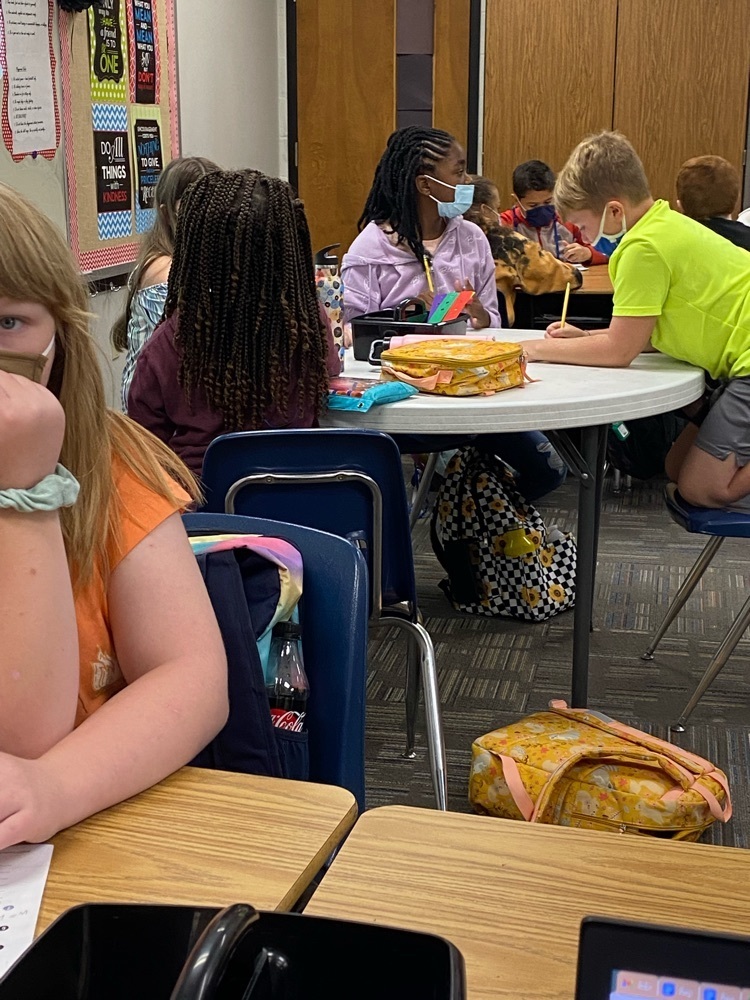 Congratulations to our September Employee of the Month Randy Newton. Thank you for your dedication and hard work! #BeTheBest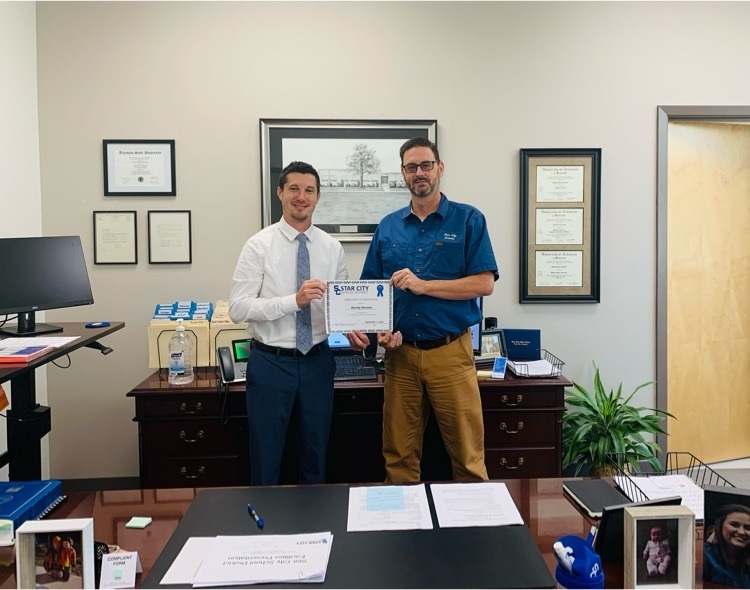 Congratulations Mrs. Megan Raddle! We are so glad you are part of our @scmiddleschool family. It is our honor to highlight you this week in our SCMS Staff Spotlight. #SCMSstrong #BeTheBest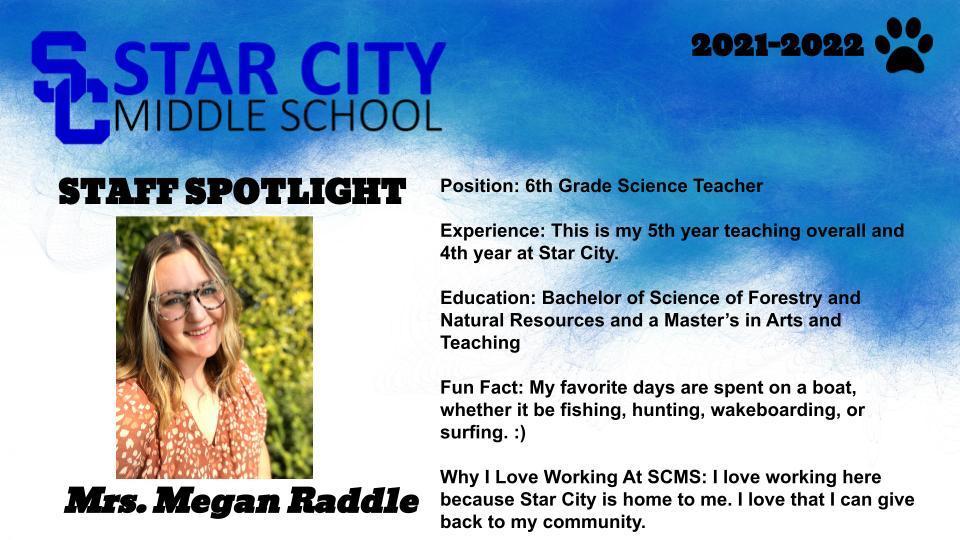 Star City School District Daily Events 9/14/21 #bethebest

Our 8th grade students in Mrs. Thompson's room @scmiddleschool are creating interactive notebooks this week as they celebrate Constitution Day and Freedom Week! #SCMSstrong #BeTheBest

Our ABC students enjoyed a playground visit from our school resource officers, Officer Samantha and Officer Brian. #bethebest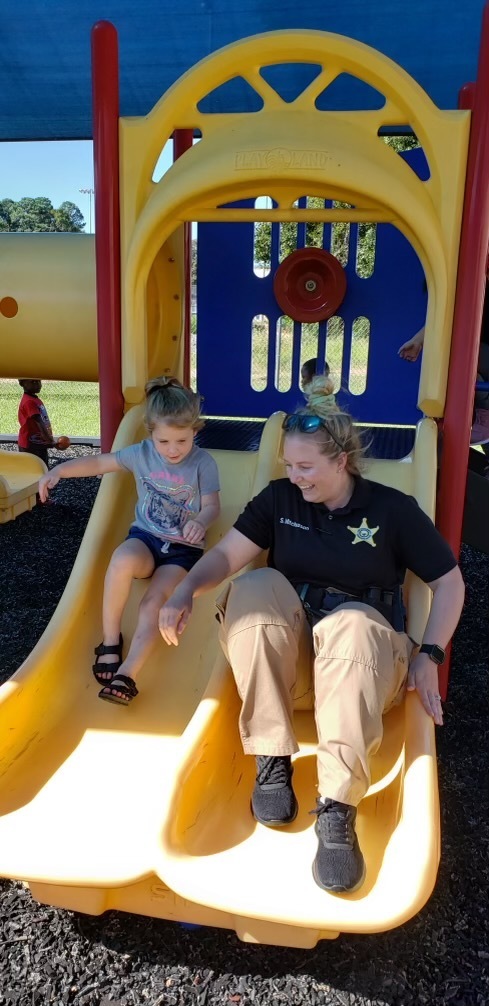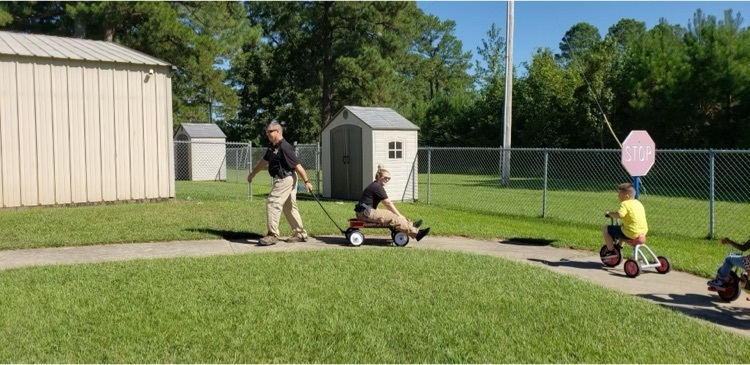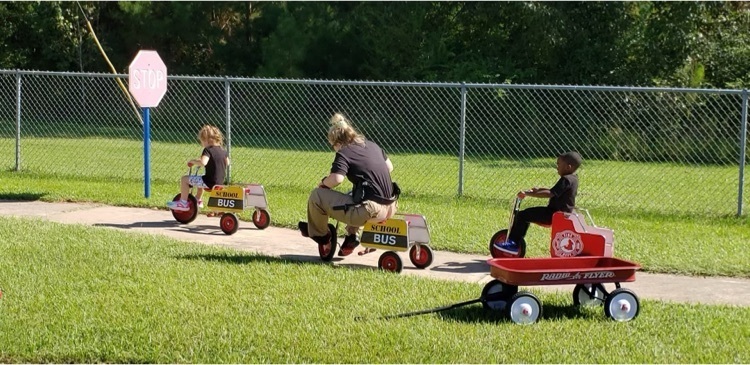 Make plans to attend our first Parent/Teacher Conferences on Monday, 9/20, from 12:30 - 6:30 PM. We look forward to seeing everyone! #bethebest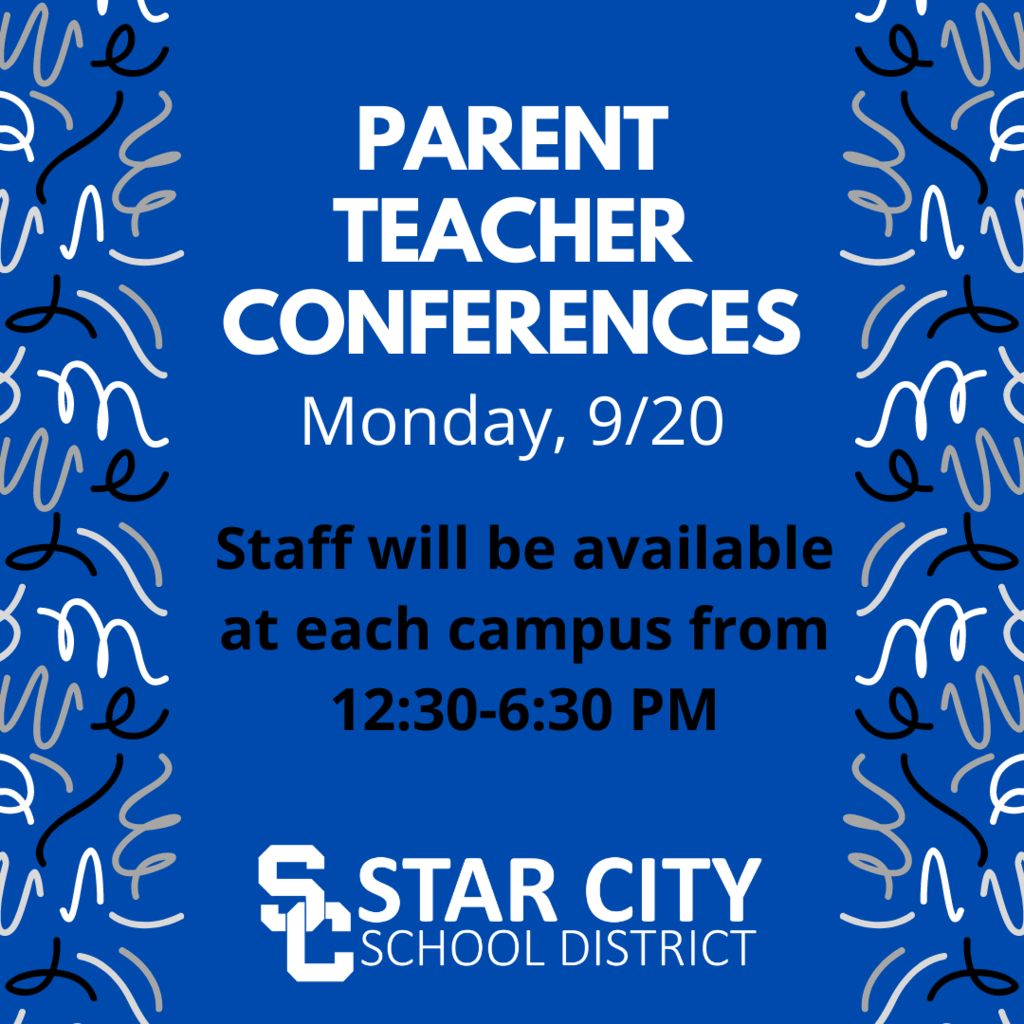 FREE MEAL pickups will begin on Tuesday September 21st from 10am-11am or 5:30pm-6:30pm at JBE. These free meals are for any virtual student or anyone 0-18 not enrolled at SCSD. We will need the names of the children who meals are being pickup for this year. #BeTheBest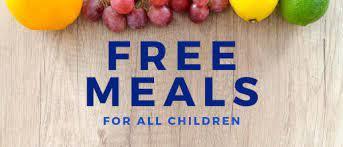 We'd like to wish all of our SCSD Grandparents a Happy Grandparents Day! Your support of our students helps them to #bethebest each and every day!