Just a reminder Camp of Champs starts Tuesday. Please be at the Arena at 8:15 and camp will conclude at 11:30 each day. If you have any questions please contact Coach Yarbrough.

Star City School District will once again offer FREE meals to children under the age of 18 in the month of June. Meals will be available at the JBE cafeteria as well as the SCMS/SCHS cafeteria. Please see the flyer below for detailed information. #bethebest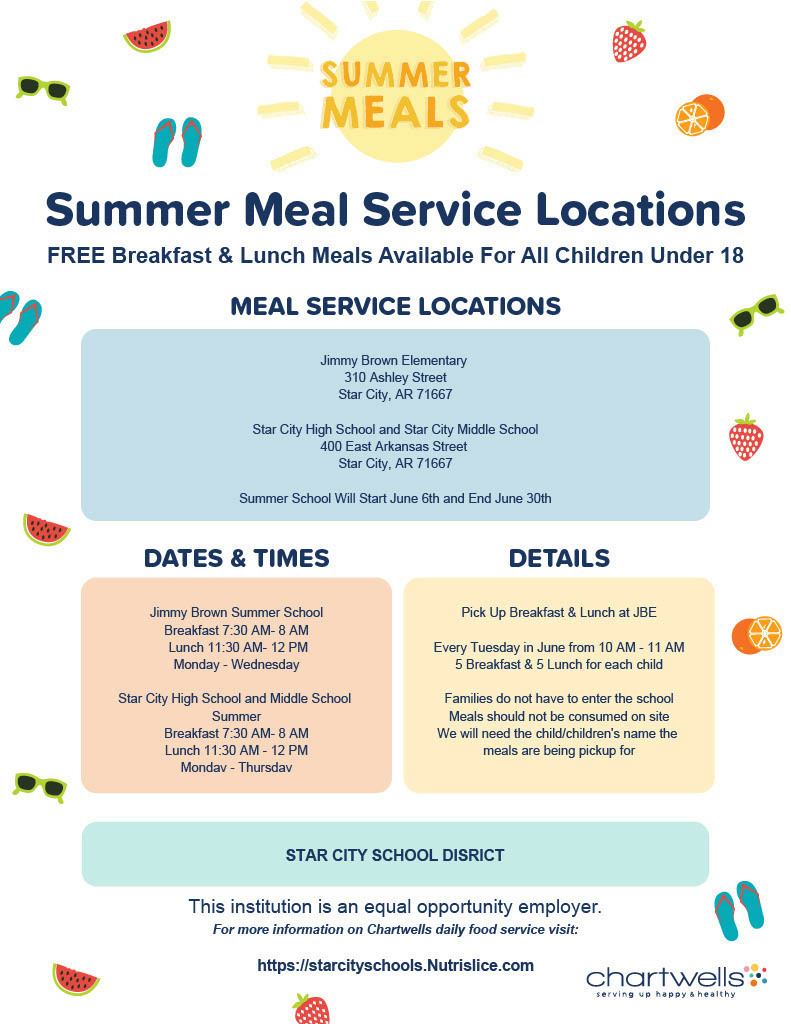 Star City Schools will dismiss for Summer Break at 2:00pm today. Buses will run at this time. We hope all of our students have a great Summer! #BeTheBest

Star City School District Daily Events 5/27/2022 #bethebest

Thanks to Mrs. Andrea Thomas for her dedicated years of service as school nurse at SCSD! #BeTheBest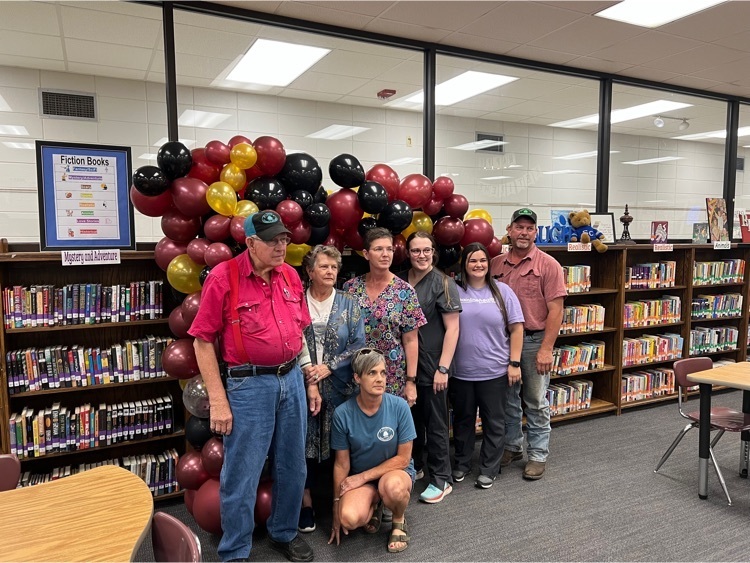 Star City ABC is currently accepting applications for the 2022-2023 school year. Parents with a child who will be three on or before August 1, 2022, lives in SCSD and meets eligibility requirements are encouraged to apply. #bethebest

Star City School District Daily Events 5/26/2022 #bethebest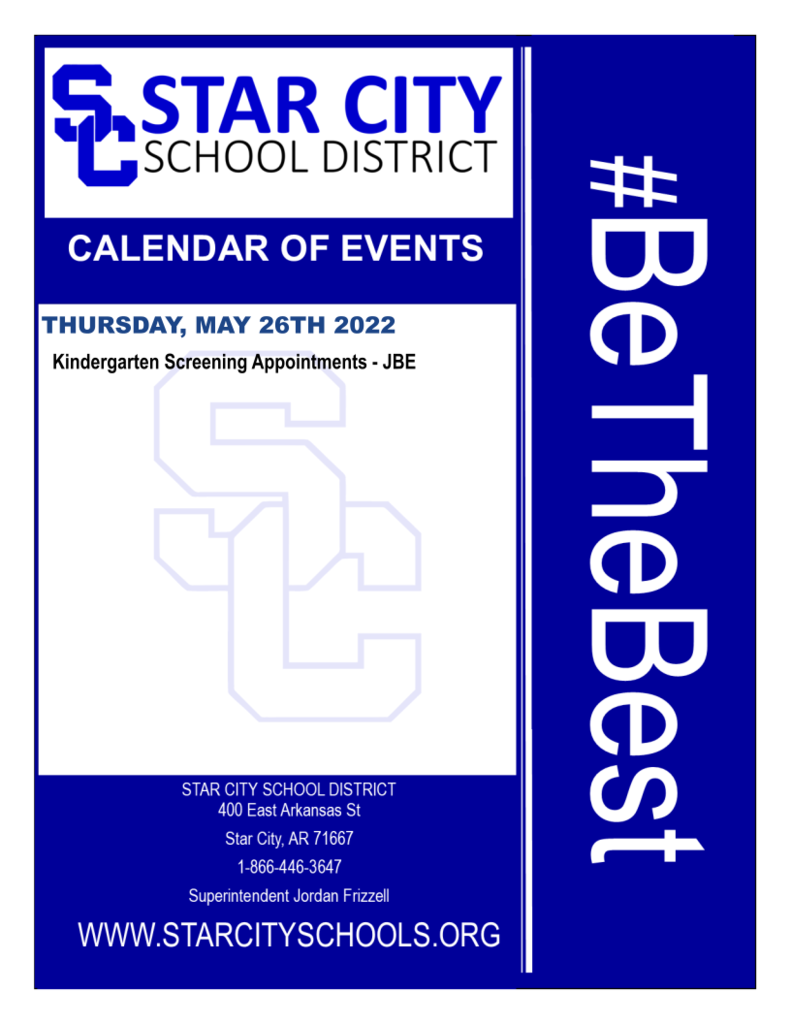 Thanks to Mrs. Susan Owen for her many years of service to the Star City School District! #BeTheBest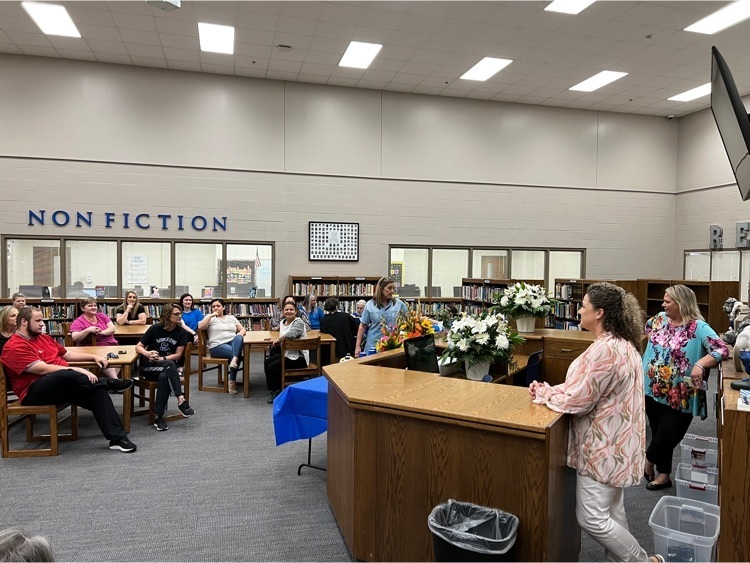 Bulldog Football is working hard for the upcoming season! #BeTheBest

SCSD is accepting applications for the following open positions! -MS Social Studies Teacher -Speech Pathologist Interested candidates can apply online at starcityschools.tedk12.com/hire/index.aspx

Star City Middle School Staff would like to thank First Baptist Church for the yummy donuts this morning! # BeTheBest

2022 Star City Bulldog Football Schedules

Upcoming kindergarteners are invited to join us for KinderBoost! Spots are limited, sign up today! Please contact Noelle Reese for more information.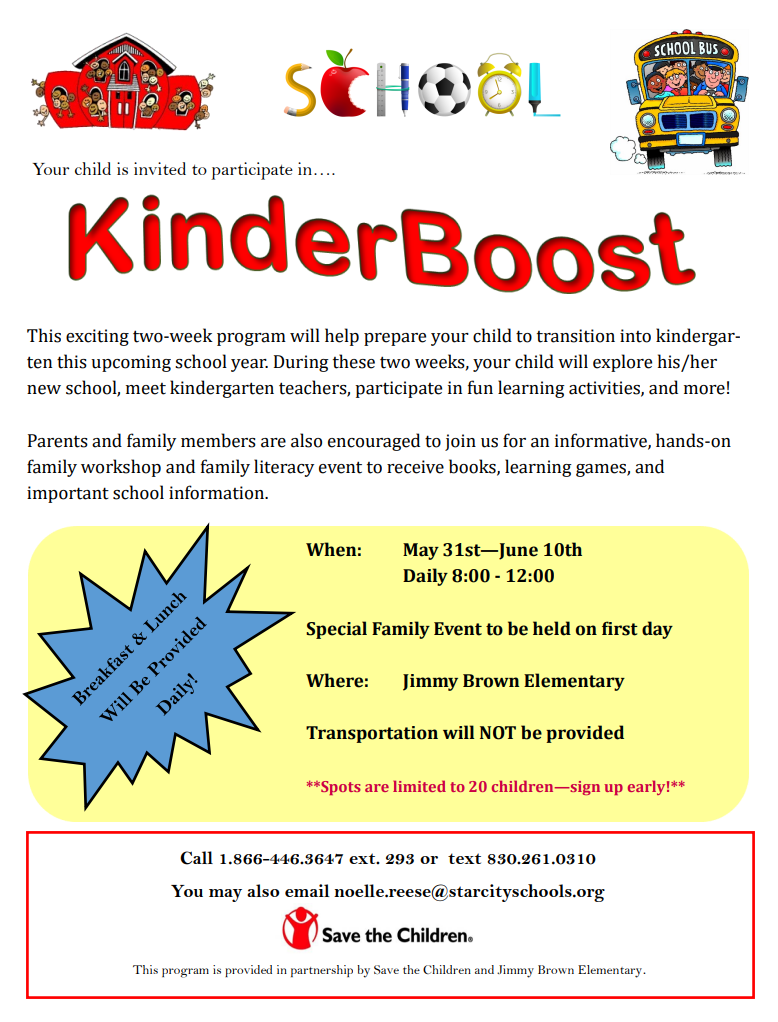 Congratulations to the May SCMS Student of the Month, Gracie Riley! #bethebest

Congratulations to the May ABC Student of the Month, Landon Peacock! #bethebest

Congratulations to the May JBE 3-5 Student of the Month, Brennan Cherry! #bethebest

Congratulations to the May JBE K-2 Student of the Month, Logan Luker! #bethebest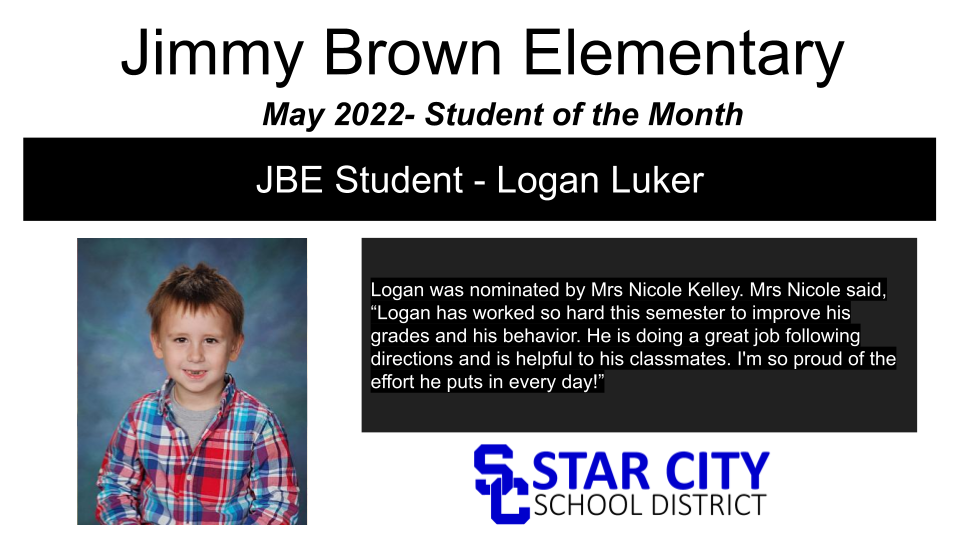 Congratulations to the May SCHS Student of the Month, Ralston Jacks! #bethebest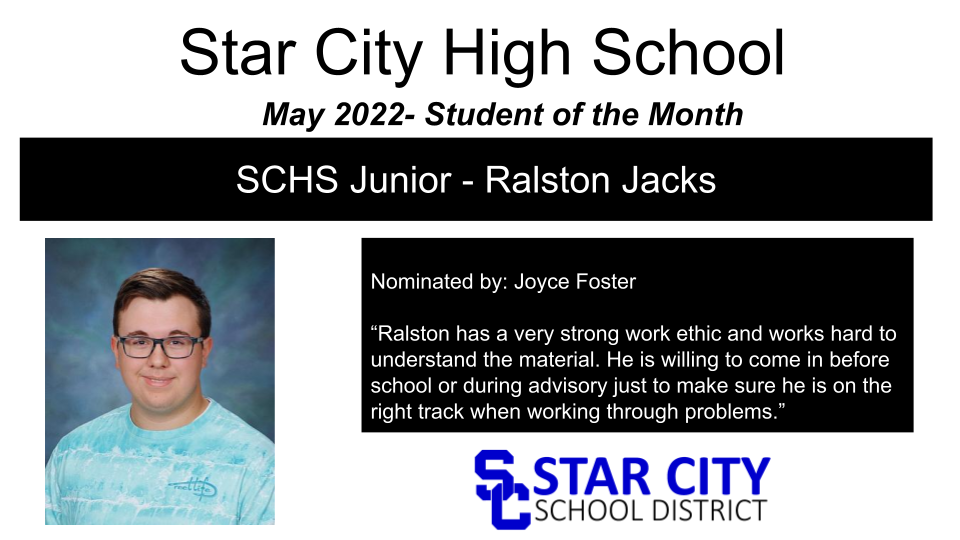 Star City School District Daily Events 5/24/2022 #bethebest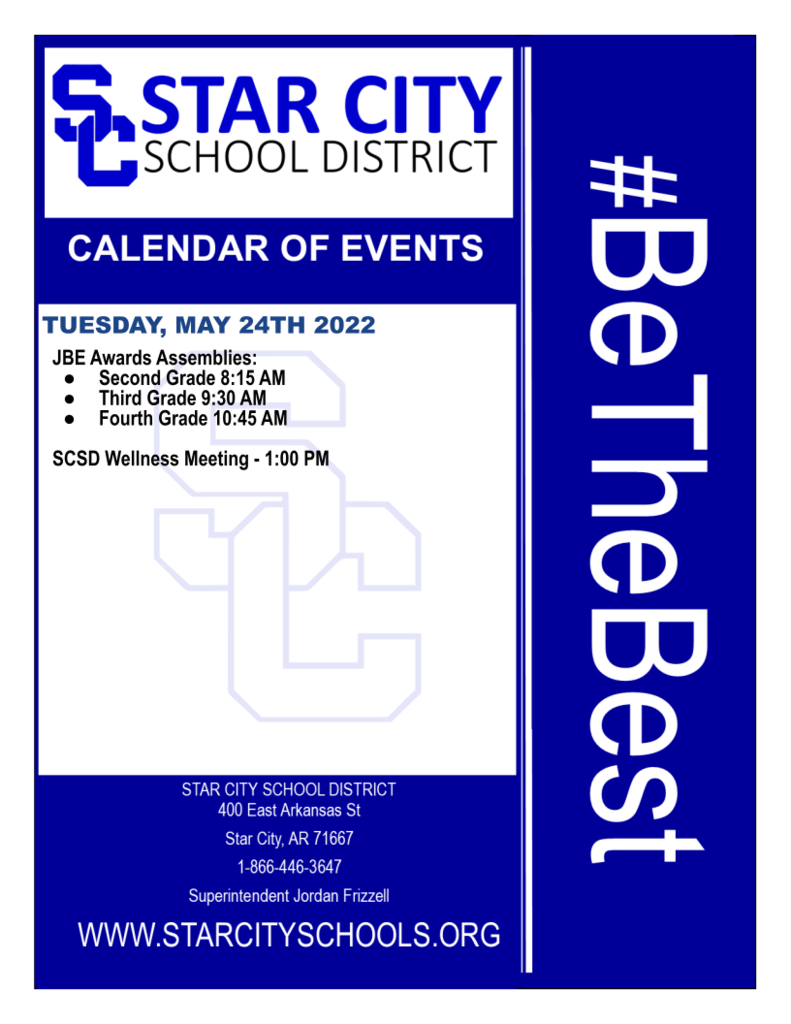 Congratulations to all of our Students of the Month for May! Pictured from tonight's meeting is JBE student Brennan Cherry and SCMS student Gracie Riley. Great job students! #BeTheBest